So how's your long weekend? Mine was indeed relaxing! Movie weekend with my friends (I'll give my movie review on my next entry)' beauty rest (wohoo!) and it′s my parents 30th anniversary. Wow! My parents are living together for 30 years now and they are still going stronger! Wish for another 30 years for them :)

While having my beauty weekend session' I discovered that I still have my moisturizer for the past 5 months. I thought that this deserve a review after all it had a space in my beauty heart (yes! my heart have space for my beauty addiction, lol!) This moisturizer is Skinfood Tea Tree Essence.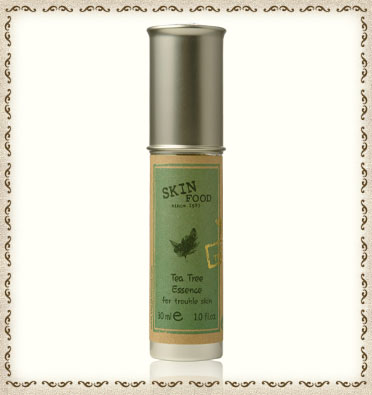 I′ve been using this moisturizer for 5 months until I met Garnier. I remembered reading a site that says our skin change after 3-4 months and because of that we should change the products we also used. That is why I'm using another product now (Garnier to be exact).

This moisturizer is of gel-type. This is perfect for oily, acne-prone skin. A small amount of it goes a long way! Too much of it ends up to be quite sticky :( This does not only work as a moisturizer, it also helps in figthing my enemies lol! It does help in minimizing them.

My verdict:

Package: 5/5 stars
Performance: 5/5 stars
Price: 3.5/5 stars

The package is really hygeinic. It comes in a 30ml cute pump bottle. The price is expensive around Php 900 at Skinfood stores. Though it is much cheaper in Korea around half the price here. So it depends where you bought or buy this. I know someone who sells this half the price than the store price :) Her site is: pickmeuponline.
Wanna greet my parents again a happy 30th Anniversary to them :)
Love yah Mom and Dad! Mwah!